Hot sauce production business is very profitable and moderately challenging. The business requires extensive marketing because of competition from established brands. However local production that target statewide distribution is an effective strategy for small/medium hot sauce production companies.
Major producers of hot sauce
The top producer of hot sauce is the United States of America. Other major producers are Belize, Caribbean, Trinidad, Chile, Mexico, Panama, India, China and United Kingdom.
United States of America
Belize
Caribbean
Trinidad
Chile
Mexico
Panama
India
China
United Kingdom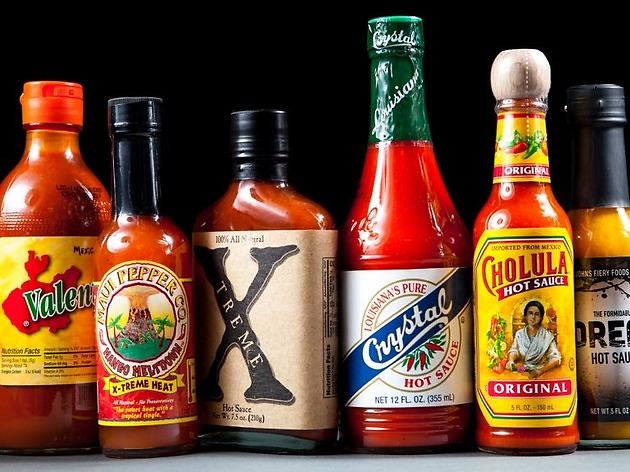 What is hot sauce?
Hot sauce is a combination of hot peppers, condiments, salsa and seasoning. Commercial production involves canning, sealed nylon or capped bottling.
Types of hot sauce
There are different types of hot sauce based on the ingredients or country. Popular hot sauce are Cholula, Valentina, buffalo, Diaguitas, Scotch bonnet, Pickapeppa sauce.
More are Pique sauce, Marie Sharp's, Trinidad Scorpion, Bajan pepper sauce, Ti-malice, D'Elidas, Tabasco, Lousiana Hot sauce. More include Chili pepper water, Texas Pete, Crystal hot sauce, Infinity Chili.
Popular hot sauce
Cholula
Valentina
Buffalo
Diaguitas
Scotch bonnet
Pickapeppa sauce
Pique sauce
Marie Sharp's
Trinidad Scorpion
Bajan pepper sauce
Ti-malice
D'Elidas
Tabasco
Louisiana Hot sauce
Chili pepper water
Texas Pete
Crystal hot sauce
Infinity Chili
Funding
Amount of funding depends on the scope/size of the hot sauce production company. Costs run from $10,000 to $500,000 depending on the equipment, lease, and physical structures.
Sourcing raw materials
Major source of raw materials are local farmers or imports. Others are farmers markets, spice dealers, wholesale grocery stores.
Factory location and labor
Locate the commercial kitchen or factory close to farmlands or zoned area. Make sure the location has good road network, utilities, storage, and factory plan. Labor depends on type of equipment, factory workers, cleaners, manager and driver.
Hot sauce production Licensing
Cottage food laws in some states prohibit the processing/packaging of hot sauce from home. The health department recommends production in a factory environment or commercial kitchen. Safe food regulations covers provincial trade, export, manufacturing or processing other cover treating, preservation grading, packaging and labelling, storage, transportation.
A license is required for import/export trade, manufacturing process, grading, packaging, retail selling. Canned or bottled hot sauce requires appropriate branding, logo and batch number. The product is certified by the food and drug administration.
Register a business name and incorporate LLC. Get insurance premium, workers insurance, tax identification number, operational license, factory certification.
Licensing
Safe food regulations covers (export, manufacturing or processing other cover treating, preservation grading, packaging and labelling, storage, and transportation).
import/export trade license
appropriate branding, logo
batch number
food and drug administration certificate
Register a business name
incorporate LLC
insurance
tax identification number
operational license
Hot sauce production equipment
Common kitchen equipment is needed to make hot sauce at home. We have PH meter, latex gloves, food processor or blender. Others are nonreactive cooking pot, glass jar, and strainer.
There are many recipes for hot sauce based on the production process and ingredients. Here is an article on how to make hot sauce from home.
Home hot sauce making equipment
PH meter
latex gloves
food processor
blender
nonreactive cooking pot
glass jar
strainer
Ingredients in hot sauce production
In the United States of America there is a grading system or standardization for commercially produced hot sauce. The grading system is based on flavor, color, consistency of the pepper sauce. The manufacturing process involves container aging, cooking.
The type of hot sauce determines the ingredient however chilli pepper is generally used as a base ingredient. Primary ingredient in commercial hot sauce production is tomatoes, chilli peppers, pepper sauce, seasoning, salsa, condiments.
Other ingredients are vinegar, salt, vegetables, fruits, capsaicin, mustard oil, different spices. Belize hot sauce primary ingredient is onion however the sauce contains carrots and habaneros while Caribbean pepper sauce in addition has extra flavor. We have some with scotch bonnet peppers, shallots, garlic, lime juice, annatto seeds.
Ingredients
chilli pepper
tomatoes
pepper sauce
seasoning
salsa
condiments
vinegar
salt
vegetables
fruits
capsaicin
mustard oil
different spices
onion
carrots
habaneros
extra flavor
scotch bonnet peppers
shallots
garlic
lime juice
annatto seeds
Marketing
Sell the product at convenient stores, grocery stores, supermarkets. Other locations are farmers markets, trade fairs, and online, local stores. Sell to restaurants, hotels, fast food outlets, local residents.